10 Best Baitcasting Reels Under 100: Budget Baitcasters With Reviews and Buyer's Guide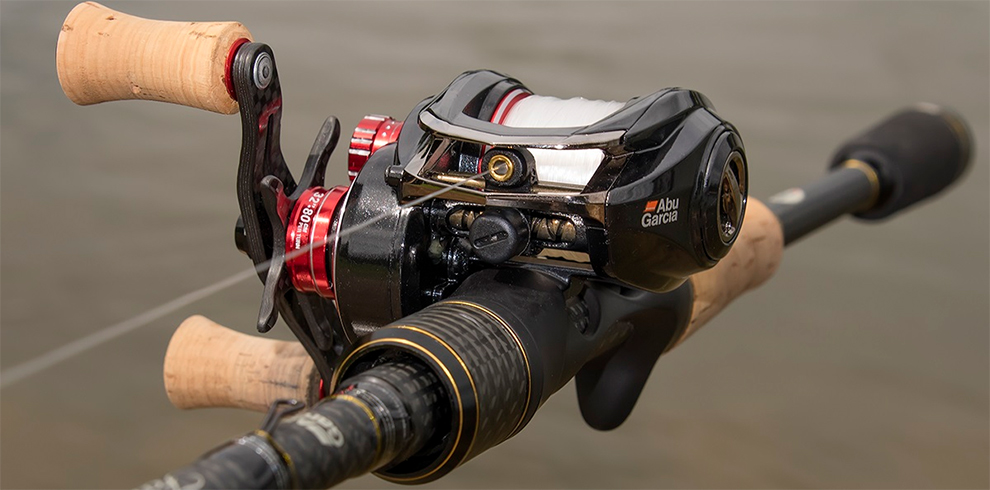 Baitcasting reels are regarded as phenomenal if you intend to cast long distance and land a lure in a precise location. Furthermore, the baitcasting reels are known for their power. They sure have higher power than most spinning reels out there. However, to make the most of the said benefits, you need the right bait caster.
Please bear in mind, bass fishing with crankbaits as well as trout fishing with the lightweight reel are indeed going to be a lot more successful if you use a bait caster. However, you do not have to break a bank to get your hands on the reel. Here, through this guide, we will help you find the top baitcasting reels under $100.
Quick Navigation
Best Baitcasting Reel Under 100
| Product | Rating | Price | Buy Now |
| --- | --- | --- | --- |
| KastKing Royale Legend – Elite Series | 4.7 | $79.99 | Buy Now |
| Abu Garcia Pro Max | 4.6 | $88 | Buy Now |
| Pflueger President XT | 4.7 | $76.55 | Buy Now |
| SHIMANO SLX | 4.7 | $99.99 | Buy Now |
| Abu Garcia Ambassadeur S Ambs-6500 | 4.4 | $67.84 | Buy Now |
| Abu Garcia Black Max Low Profile Baitcasting Fishing Reel | 4.6 |  $49.95 | Buy Now |
| Tica SeaSpirit SA Baitcasting Reel Series | 4.0 |  $93.5 | Buy Now |
| KastKing Rover Round Baitcasting Reel | 4.4 | $57.99 | Buy Now |
| Piscifun Torrent Baitcasting Reel | 4.4 | $39.99 | Buy Now |
| KastKing Stealth Baitcasting Reel | 4.2 | N/A | Buy Now |
Buying Guide For Budget Baitcasting Reels
Now, you may be contemplating, what should you look for if you need to pick the best baitcasting reel under 100 USD? Well, fret no more. All of the reels that we have reviewed and mentioned here are known for their top-notch quality and durability. So, you can follow our guidelines listed below and make your pick by having the requisite knowledge of the things you ought to look for in your baitcaster reel parts.
Type of Fish & Environment
There is no limit to which freshwater fish you can chase with your baitcaster under 100 USD. However, it is the saltwater, which causes the rusting or corrosion in the casters as they are hard to clean. Many of the reels that we have mentioned here are protected and rated for saltwater fishing.
Bass with medium to heavy test, trout with light line, and muskie or catfish with the heaviest test, all work on the best baitcasting reel under 100 . Please know and understand that different baitcaster styles and models have different success rate with the various targets and lures.
Reel Features
A lot of the baitcasters that we have listed in our best baitcasting reel under 100  list are lightweight reels. It is because these are more comfortable, and can be used for an extended period without you experiencing fatigue. It is the material of this reel that reduces its weight. Most of the ultralight reels that you find on the market are made of graphite composite builds or graphite. As for the durability, if the baitcaster under 100  has a single-piece construction, then it will be more robust and long-lasting.
In baitcasters, the spool size is usually bigger. This makes them more relevant for holding a heavier line and trolling. Higher retrieval rates and gear ratios enable them to gather the line faster.
Reel Profile
You can find both round and low-profile baitcasters. The round styles are a different league altogether, but they work similarly as the other baitcasters. However, they do offer more power in the gears and drag. Round baitcaster under 100  can accommodate a more and heavier test line. This makes them ideal for trolling with an A-rig.
The larger bait works great on the round reels as they won't betray as much torque to the angler's hands during a combat with a fish. Usually, the round baitcaster under 100  happens to be heavier than the other baitcasters. Thus, they can handle heavy lures and more line.
Ball Bearings
Well, to be honest with you, the ball bearings are not the only thing that makes a reel run smoothly, they indeed are a pivotal aspect to it. See, the thing with the ball bearings is that they can be either in the handle supporting the pinion or dispersed in between the other moving parts to lower friction and prevent wear-down.
If you shop for the most expensive baitcaster, they will have a lot of ball bearing, along with a few other bells and whistles. Moreover, these ball bearings may be made of fancy materials, such as ceramic. A lot of stainless steel bearings and the budget alternatives usually go with the well-placed bearings instead of a high number of them. Ball bearings can either be double-shielded or shielded to prevent corrosive elements or debris elements from entering the body.
Tension Adjustment
Spools behave differently according to the degree of tension applied to them. However, this tension can be adjusted with the employment of a simple dial. This will give the angler a better control over how much line comes off the spool during a cast. Quite similar to the braking system, this one is a bit different. To understand the meaning of tension, think of how the spool would behave if the brakes are not there. It goes in tandem with the braking system, and tension does go a long way in helping prevent that dreaded baitcaster backlash.
Comfort
The design of your best baitcasting reel under 100  does decide whether you will be able to enjoy a full day of fishing or you will have to return home in just a few hours. If the chosen baitcaster is not comfortable, you may experience hand fatigue. The baitcaster under 100  can have a thumb bar made of plastic, or it can be made of a cushioned rubberized material. Moreover, the handle itself can have a synthetic grip or cork or plastic tips. Usually, the oversized handles are better, as they give you extra torque and better your grip.
Anglers should opt for the best baitcasting reel under 100  with plenty of line. It will come in handy if the fish goes on a run. If you wish to make the most of the baitcasters' superior castability, you will need more line. Baitcasters can handle the heavier test. So, you will require heavier line capacity for a more extensive diameter line too.
Selecting the right gear ratio
When shopping for the best baitcasting reel under 100 , this is indeed a vital factor of consideration that you need to understand correctly. Usually, the gear ratio for the bait caster is represented by a ratio of numbers, such as 7.1:1 or 8.2:1. In this ratio, the first number including the decimal point behind it will tell you how many times the spool rotates for every turn of the reel handle. The baitcasters that have a gear ratio of 7.1:1 or 8.2:1 will yield 7.1 and 8.2 spool rotations for every turn of the handle, respectively. In other words, the spool rotation speed is directly proportional to the gear ratio of your reel.
Typically, a gear ratio that is around seven is believed to be a medium speed. So, the ones above seven will be fast, and those below it will be naturally slow. For most applications, a gear ratio around 7 is more than enough. However, if you desire to fish close to the cover, you will need a higher speed.
Price & Warranty
Everything that we have mentioned in this guide is priced under 100 . However, that in no way means that every baitcaster under 100  is equal. Usually, the best baitcasting reel under 100  cut cost by integrating aluminium over graphite. Well, to be honest, this does have an impact on longevity. Others leave out the ball bearings and some compromise on the more basic features. There will also be some baitcasters, which fit in the category without leaving out on anything and still give you the best, and that is what you need to pick when you shop for the best baitcasting reel under 100 .
Usually, the warranties on the reels are limited. The buyer, however, is shielded against the damage caused in the manufacturing process. Thus, we would recommend you to check with the seller before shopping for the best baitcasting reel under 100  just to be doubly sure.
Frequently Asked Questions
Why should you consider investing in a baitcasting reel?
Many anglers face constant fear of switching from their much-trusted spinning reel to the complex bait caster. However, in our view, if full control over the line regardless of the lure employed or the external conditions are what you seek, then you need an excellent baitcaster under 100 USD in your kit.
The problem with spinning reels is that they are limited in terms of power. It is because they can accommodate less line than the bait casters. Moreover, they have less drag. When you are chasing a larger fish, the baitcasters are a better pick. The braking system of the baitcaster enables the angler to lower the backlash for untrained thumbs. Freshwater fishers who wish to place a lure in a certain specific location or continue fishing in the high wind will find that it is much better if you have the best baitcasting reel under 100 USD.
What features should you look for in the braking system?
Usually, most of the reels that you find in the market, sport a centrifugal or magnetic braking system. However, recently there have been some reels, which use a combination of both. The braking mechanism lowers the spool's rotation speed during the cast. This is vital to curtail the backlash, which can occur if the spool rotates faster than what the lure can pull off the line.
The braking system's tension can be used for slowing down the reel's spool in an efficient manner, which prevents the baitcaster birds' nest from being generated, especially when you cast with light lures. You need to look for a braking system, which works well to prevent backlash. This can be easily and accurately adjusted as you change the line, lure, or other fishing conditions.
What features should you look for in the drag system?
Your best baitcasting reel under 100  has a drag system, which controls how easily a fish can pull line from the spool. If you set it right, it can allow the large fish to pull off the line when it does a powerful run. However, if you set it too tight, it can break a line. A strong drag mechanism is vital for catching big fish that give you an intense fight. It can be identified with the maximum pound pressure. This is easy to adjust, and usually comes with a star adjustment knob on the bait casters.
Which is the best baitcasting reel for beginners?
As the baitcasters are a little tricky to master, when you are getting started, you need to look for a reel, which has a solid and simple design, which is easy to operate intuitively. Of the ten models we have reviewed above, we suggest you to pick one that suits you well.
What lures are best for baitcasters?
If you are using baitcasters, it is ideal to use artificial lures. Also, keep in mind that the lure shouldn't weigh less than 0.25 ounce.
Conclusion
Baitcasters are indeed effective if you wish to engage in an involved fishing method. Now that you read through our list of the top baitcasting reels under $100, we are certain that you have the idea on the kind of durability, drag power, and line capacity that a good baitcaster must possess. For all of this, you need a baitcaster, and our mentioned list will help you make the right pick. Happy Fishing!