6 Best Closed Faced Fishing Reels Reviewed: Key Features, Pros & Cons Compared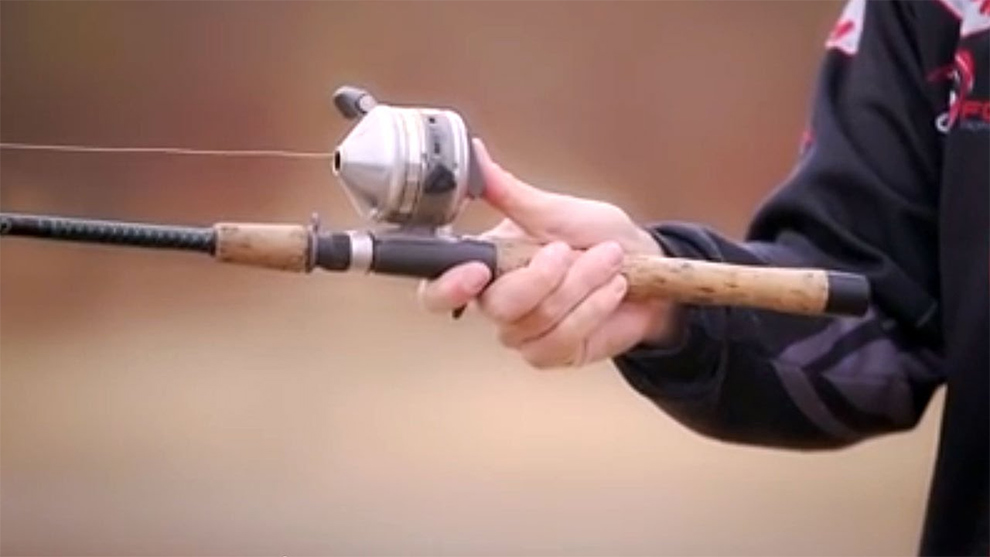 Closed face reels do a phenomenal job, especially for the entry-level anglers who have just been introduced to fishing. The convenience that they offer to the users is incomparable. Further, their simple maintenance, ease of learning makes them more desirable. Hence, it is a mandatory inclusion if you like to own a good fishing kit. But, what is the best closed face fishing reel?
If you do a web search for the best closed faced fishing reel, you will be flooded with options. This overwhelming variety of options can often be confusing. Thus, making a pick from them can feel stressful. We understand your concern, and hence our team of professionals read through the reviews of more than 50+ best closed face spinning reels, and from them we have picked six of the best rated closed face fishing reel, which will work well for you.
Overall, this article will introduce you to some of the best closed reels in the market and give you all the necessary information for selecting the best closed face fishing reel. So, let us get started and read about our shortlisted closed face reels.
At A Glance: Best Closed Faced Fishing Reels
Table of Contents
What Is A Closed Face Reel?
The closed face reel is also known as the spin-cast reel. It is a vital inclusion in your fishing kit that can help you overcome the resistance issue common in baitcasting structures. You should pick one from some of the best rated closed face fishing reel, as it will lower the snare issues and line twist, most common in conventional spin-cast reels.
Several smaller spools are used with a shorter line capacity in the closed face or the spin-cast reels' construction compared to the top spinning reels and bait caster reels of similar size. It cannot be significantly larger, in all honesty, without it being giant or too uncomfortable in use. These restrictions curtail the closed face reels' application in challenging conditions, such as deep-sea fishing, where the fish often anticipate long runs or when you project larger distances.
Best Closed Face Fishing Reel – Our Top Picks
6 Top Closed Face Fishing Reels
1. Zebco Omega Pro Spincast Fishing Reel
When we talk about the best closed face fishing reel, the Zebco Omega Pro is a clear winner. It is super rugged aircraft aluminum, with seven ball bearings and all-metal gears, which assure a smooth retrieval and make the reel very durable, even for repeated use.
The system is equipped with exceptional features, such as triple-cam multi-disc drag, continuous anti-reverse, and a powerful brass worm gear. This makes it competent to trap even the heavy species, such as catfish, bass, walleye, and striper.
Its assembly comes pre-spooled with an approximately ten-pound Zebco fishing line. Its fishing line has a superior capacity of 85/10. For setting a drag, all you have to do is employ the small wheel at the back, which can be conveniently moved around with your thumb while you cast.
This best closed face spincast reel has six main ball bearings. Additionally, it also has a seventh for the clutch. This makes the 19" per turn retrieval of this best closed faced fishing reel indeed one of the top-ranked, especially in the closed face reels segment.
Further, it is easy to set up for a right or left-hand retrieve. Its gear ratio is low at 3:6:1. This adds additional power onto the retrieve, thereby enabling you to catch a giant fish.
Do you know what the best part is? A one-year warranty covers this best closed face fishing reel. This warranty starts from the day of your purchase and covers all defects in materials and workmanship. Zebco has been in the fishing business since 1954, though, so when they make something, they do it right. This best closed face spinning reel is no different.
Key features
Power packed reel, which comes pre-spooled with 10-pound Zebco fishing line
Has aluminum covers, a soft-touch thumb button, and an additional Dual-Paddle handle
Ensures easy and smooth casting
Mono capacity of 85/10
Comes with seven bearings (six plus one clutch), 19-inch retrieve rate, all-metal gears, right/left hand retrieve.
Works on instant anti-reverse technology
Helps you secure your next prized catch
Trusted spin-cast
Perfect for heavy species, such as catfish, bass, walleye, and stripper.
Pros

Very smooth retrieval
Trusted brand
Warranty included
Continuous anti-reverse
Powerful reel covered with aluminum, which offers it anti-corrosive construction
Design ensures easy retrieval from left to right
Works great even with heavy fishes
Thumb touch is super soft

Cons

Heavier than other reels
Spool mounted on the road gets a little tricky to work with
Gear ratio is low
At times, recovery time is slow
2. Pflueger President Spincast Reel
Runner Up
If you need a top grade push button reel, then the next item on our best closed reels list is just right for you. You can trust the Pflueger President series as it is super lightweight. So, it is indeed the best closed reel even for a young or an amateur angler. It comes with five ball-bearing systems. This can help you achieve a smooth retrieval on every catch. Its line retrieval goes from 14.5″ per turn to 18.5″. Right from casting to reel retrieval, this best closed face spincast reel will make every fishing trip a memory to cherish.
Quite many of the best closed reels come with a low gear ratio, but it is for a reason. This helps maintain a slow return on every catch. The same holds for Pflueger President Spincast Reel, making it the best closed face spinning reel.
Since the Pflueger President Spincast Reel has an aluminum body construction, it is indeed very durable. This also aids in aligning the gear with superb precision. There is also an instant anti-reverse system, which comes in handy to secure a line. It also makes quick hook sets effortless.
The spool applied drag can be altered to cater to your needs. All of the parts come together in a cluster, which works incredibly for any amateur too. Further, what makes it the best closed face reel is that each of the Pflueger reels comes with a standard one-year warranty, which can cover you from all kinds of manufacturing defects following the purchase.
Key features
Ported machined aluminum front cone
One-year warranty
4 ball bearings
Rigid aluminum frame
Aluminum handle with soft-touch knob
Instant anti-reverse bearing
Pros

Boasts of rugged construction that promotes durability
Dual titanium pins
Casts smoothly
Awesome design
Fast delivery service
Reels great

Cons

The line doesn't lock in place twice
Trouble fitting on some rods
Vital parts fall off
3. Daiwa Goldcast Spincast Reel, GC100
The next best closed face reel for bass fishing is the Daiwa Goldcast Spincast Reel. For its quality and range, it is undoubtedly the best closed face spincast reel. Furthermore, it is also the best closed reel for trotting that you can aspire to find. It performs well and gives you the precise control and precision that you need.
This best closed face spincast reel is super lightweight and has a relatively fast retrieval. Compared to the other best closed face reels, the gear ratio for this one sits a little higher on the list. Thus, you can be assured of a more responsive retrieve.
It has one ball-bearing, which works just fine to help you perform the job. Overall, this best closed face spincast reel is indeed an ideal one for its value. However, please do not expect the smoothest experience.
The reel also has a supremely durable construction with an oscillating spool. This indeed helps with precise level-winding. Having this best closed reel in your kit will provide you with more control over the line. Its tungsten carbine pin line pickup turns with the line, assuring light winding.
The reel also comes with the smoothest spincast drags that you can find. Additionally, the micro-fine adjustments enable you to dial in an ideal setting. With this best closed face reel, you get tremendous value in precision, control, and quality construction. It indeed gives you the best value for money.
Key features
Line capacity: 80/10
Bearings: 1 Ball Bearing
Line Per Handle Turn: 20.8′
Gear Ratio: 4.1:1
Weight: 9.90 ounces
Pros

Retrieval is easy, fast, and smooth
Affordable and great value for the price
Line guide is stainless and stiff
Multi-disc drag
Sturdy construction with a metallic body
Precision winding
3-year warranty

Cons

Has a single ball-bearing
Graphite body not as durable as aluminum
Requires more careful handling due to its weight
Needs more maintenance in terms of cleaning
4. Zebco/Quantum 33KA, 10C, CP3 Zebco/ Quantum, 33 Spincast Reel
Best Budget Buy
Zebco/Quantum 33KA or Zebco Authentic is another best closed reel. Available at only a fraction of cost as opposed to the other reels, with this reel, you get an industry-strength brushed stainless steel assembly, which continues to be lightweight but durable. Its gears are all metal, and the assembly has dual ceramic pins, which are supported by a light graphite frame.
In all honesty, the retrieving of this best closed face reel for bass fishing is not as smooth as the other reels since it has a single ball bearing to assist you, but there are certainly a couple of other features that make up for this.
The newest and the latest model of this best closed faced fishing reel is equipped with a quick-set anti-reverse system. This keeps the fish coming your way on the line. Further, they are well-fitted with an in-built bite alert, which is exquisite to the Zebco system. Having that in place, your reel acts like a watchdog that works for you continually.
More so, this best closed face spinning reel also comes with a dial-adjustable drag to fine-tune it for any situation. You also get a one-year limited warranty on this reel, which covers materials and quality defects. All of this can be available at a super cheap price point compared to the other reels mentioned in this list. Hence besides being the best closed face reel, it is also the most affordable. So, having this value purchase in your fishing kit will never leave you feeling disappointed, even for a day.
Key features
6:1 gear ratio
In clam pack
Easy retrieval of left and right hand
Continuously working anti-reverse system
Aluminum cover and thus safe from rust and corrosion.
Pros

Cheap
Quick-set anti-reverse
Anti-corrosive assembly
In-built bite alert
Solid and durable construction
Casting of the line is relatively smooth and easy

Cons

Only one ball bearing
Button is not soft, and hence, gets stuck
It does not work well for line weights as heavy as 15 pounds
At times, it causes drag, which makes it unfit for certain people.
5. Pflueger Trion Spincast Fishing Reel
Best Medium Budget
Kayak fishing comes with significant challenges, and it needs exquisite gear to overcome them. The Pflueger Trion Spincast Fishing Reel has made it to the best closed face spincast reel list as it caters to all of those needs effectively and efficiently. Firstly, the size and the weight matter. The reel is built with a machine aluminum front cone, aluminum handle with heavy-duty metal gears, and soft-touch handle knobs. This may seem like a heavy reel, but it is not. It is lightweight and weighs only 5.5 ounces. At such a compact size, this reel packs in a lot. It comes with two ball bearings, which ensure a smooth retrieval. Further, this best closed-faced fishing reel's high gear ratio enables you to bring in the line a lot faster.
The reel provides you with a super-smooth spool-applied drag, which ensures a seamless fishing experience. While you go kayaking, you will never for a minute have to worry about your retrieval and casting, nor will you have to fret about having to juggle through the bulky equipment. You can keep your focus on where you wish to go, and this best closed face fishing reel will help you catch the fish you want.
Like the other closed face reels, this also comes with a one-year warranty, which caters to all the manufacturing defects. With frequent maintenance and cleaning, this best closed face reel can be your perfect companion in water.
Key features
Two stainless steel bearings
Aluminum handle
Aluminum cone
Spool applied drag
Dual titanium pins
Ported front cone design
Pros

Lightweight
Good construction
Good retrieve

Cons

Need continuous maintenance
6. Zebco ZB310BX3 Bullet Spincast Reel
The last in our list of best rated closed face fishing reel we have for you the Zebco ZB310BX3 Bullet Spincast Reel. This spin-casting reel is another best closed face reel from this widely trusted company in the fishing industry.
It is the best closed face spinning reel owing to the degree of comfort that it assures as its handle is well-padded to guarantee a secure grip and superb comfort. Further, it is composed of the finest materials. This ensures that your reel will last you a long time. Hence, the anglers will never have to worry about shopping for a new reel every few years.
This best rated closed face fishing reel is incredibly unique and durable. It is equipped with a plethora of amazing features, making it stand out from the many other products available in the market today. We came across several poorly designed spincast reels during our research, but Zebco ZB310BX3 Bullet Spincast Reel is attractive in both exterior and interior.
This superior quality reel from Zebco stays tangle-free, and you can enjoy convenient and easy fishing with it. Further, it also has a blue aluminum body and a silver anodized cover, making it one of the market's top-selling products. Additionally, this best closed face reel has nine ball bearings and an anti-reverse clutch. Its spool has a fast-change setup. You also get a spare spool of line with it.
Lastly, this best closed face reel is designed to deliver effortless and smooth retrieval. The reel is equipped with a non-friction technology that adds to its durability. You can affix a position when using this reel owing to its flexible anti-reverse clutch.
Key features
Spare spool of line with Quick Change spool design
Revolutionary ZeroFriction dual-bearing supported pickup pin design
Forged Aluminum and double anodized front cover
Changeable Right or Left Hand Retrieve
Continuous Anti-Reverse clutch with 9 Bearings
Useful for wide casting
Pros

Reels quick
Can be a perfect gifting item for someone who enjoys fishing
Solid built
Super effective
Lightweight
Cast smoothly
Large positive grips
Dual-bearing pickup pin
It has a quick change spool design
Has a double anodized front cover to last longer
Affordable
Easy to retrieve from left to right

Cons

Quite heavier than expected
How Does A Closed Face Reel Work?
The operation mechanism of the closed face reel is elementary. The reels employ simple buttons and can be operated with your thumb to release or throw the line. When you press the button on the reel's rear, the line pickup will lose its connection, which might disengage it.
Hence, you have to release the button in a forward outcast. This will throw off the line from the spool. Again press the button to ensure that the lure stays in the desired position. The pickup pin will re-join the line after the handle flips and pulls it back to the reel.
Buyers Guide For A Closed Fish Reel
What is the best closed face fishing reel? – you may ask. If you really need the best closed face fishing reel, you need to know what you should check when shopping for the best closed face reel. These few innate qualities are a must in every closed face reel.
Firstly, bear in mind there are different categories of fishing reels, and the closed face reel is one kind of reel. These are known as closed reels because they are hidden underneath the body. Its line is the only protruding part, which implies that this name is just right for the fishing reel.
Let us get started and look at the factors to consider when shopping for the best closed face fishing reel.
Rust and Corrosion Resistance
When you go fishing, your reel will continuously come in contact with hard saltwater. Thus, your chosen best closed face reel should be corrosion-resistant. Pick the best closed face fishing reel composed of an aluminum body or with an aluminum encasing. This allows effortless use in salty water. Nonetheless, if you see an inexpensive and decent closed face reel, you can pick a mix of graphite and aluminum.
Solid Construction
The reel bodies often are made of graphite or aluminum. At times, the best closed face reel might also be composed of an amalgam of graphite and aluminum. However, as far as solid construction is concerned, we would recommend aluminum over graphite. Of course, if the best closed faced fishing reel has an aluminum casing, it will costlier.
Reel Size
The reel size determines the kind of fishing line that you may require in a fishing event. You can certainly opt for a small-sized reel if you intend to use a light line. However, if you want to go bulky, we would recommend opting for a big reel. In case you are not sure about the line that you would use frequently, then we believe a medium-sized reel is the best closed face reel for you.
Line recover rate
The reel's gear ratio decides this. When the reel gear ratio is 4.3:1, it is considered high, and a high gear ratio tends to retrieve faster and gives you less cranking power than a reel with a low gear ratio, say 2.6:1. In a reel with a low gear ratio, the reel will retrieve slower, but it will have a higher power.
Bearings
Further, the number of ball bearings is also essential. Always remember the higher the number of ball bearings, the better it is. The best closed face reel with a high number of ball bearings will work smoothly, and it is also elementary to operate.
Gear Ratio & Line Capacity
Usually, the closed reels accommodate about 80 to 120 yards of line. However, this may be variable. Thus, as a general rule, the bigger your reel, the more line capacity you will have to work with. In general, the gear ratio determines your fishing experience.
High-Quality Brake & Drag System
The closed face reel's construction and size will not provide it with a lot of drag power and braking. These are designed for easy fishing and light lines. In general, you will come across two options – the wheel assembly or the star drag. You can try both of them to see which works better for you.
Price & Warranty
When you go shopping for the best closed face reel for bass fishing, please bear in mind, the best may not be the costliest, and the cheapest may not be the worst. So, pick one that gives you the required features and fits your budget. Also, ensure that you get a standard warranty of one year with the reel, but some may even have a more extended warranty period.
What Is The Difference Between Open Face and Closed Face Reels?
The range of best spin-cast reels is a much-favored choice amongst the less experienced anglers. In these reels, the entire spool assembly is shut within a nose cone. Further, their retrieval and casting experienced is streamlined. In most cases, you won't be able to catch any giant fishes. Its gear ratio and size control all that are achievable with your best closed face reel.
On the other hand, the open face reels are used by experienced anglers. Amongst them, the spool assembly is exposed, and the retrieval and the casting methods are way more involved. Such reels have a higher strength. So, with the right type, you can catch even the giant fishes.
Best Closed Face Spinning Reel: Frequently Asked Questions
Ques 1. How to cast with a closed face reel?
Ans. As you snap your wrist forward, push the button, and ensure that the button is pressed to keep the lines loose. After the lure has been cast completely, you can leave the button, and that will tighten the spool again, and you can start reeling the bait once again.
Ques 2. How to put a fishing line on a closed face reel?
Ans. You need first to remove the nose cone. It should have a pin or a notch holding it, or you have to twist it off. Next, you will have to pull all the old line off the reel or pull it only until where you wish to replace. Further, you will have to take a fresh line and thread it across the nose cone hole. Fix it with the arbor knot. In case you left an old string, you will have to fixate the two lines with clinch knots. After the line is fixed, you will have to reel it onto the spool. This can be done by keeping the new line tight, by gradually slowing it. Do not rush it; else, you may twist it or get caught in the nose cone when you put the back on. Depending on your requirements and preferences, you can run the line through the rod guides at the beginning or immediately. After it is done, you are good to go.
Ques 3. What is a closed face reel called? Is spincast and closed face reel the same?
Ans. A closed face reel is also called a spin cast reel. So, yes, they are both the same.
Ques 4. Can I use a braided fishing line on a closed face reel?
Ans. Yes, a braided, fluorocarbon, and monofilament line can be employed on the closed face reel. Regardless of the line utilized, do ensure that it is not too heavy. In the closed face reels, you should mostly opt for light reels. For instance, a monofilament line of 10lbs is best.
Ques 5. How to pick the right fishing line for a close face reel?
Ans. It would be best if you opted for something that though not large, is strong enough.
Ques 6. Are closed reels only meant for kids?
Ans. Though they are a common pick for the kids, even adults who are new to fishing can use them.
Ques 7. Are there any problems you may face with closed face reels?
Some of the problems that may arise in the close face reels are:
Inability to handle heavier or braided line
The dearth of options when you need something that can cater to heavy-duty fishing or support larger fishes
Complexity in pinpointing the casts when casting towards the shore
Wrapping Up
We hope to have answered your question, "what is the best closed face fishing reel." When picking the best closed face reel, you need to find one that works well for you. This is the most important thing in both reels and rods. You have to look for something that caters to your fishing style. Sadly, there is no one kind of variety that works best for every angler. What may work well for your friend might be a nightmare for you. Thus, you need to indulge in a little trial and error, and only then will you be able to find the best closed face reel for yourself. Our top pick for the best closed face spinning reel can be an excellent place to start. Hopefully, with our six options mentioned above, followed by our comprehensive buying guide, you will be able to find one reel that works best for you.