Fish Finders Under 200: List Of Best Fish Finder Under 200 USD (With & Without GPS)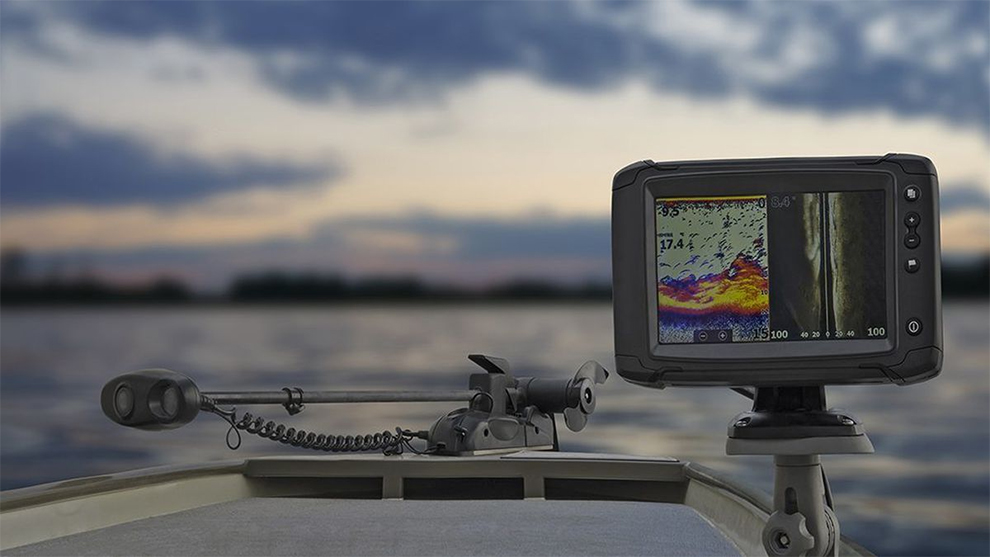 A fish finder is an excellent device that is more than a necessity for people who love to undertake fishing in their routine life. Investing in a good fish finder can drastically change your fishing trip and make it all the more fun. The real problem is finding the correct finder, which is worth your money. It can be all the more daunting when you do not want to shell out anything over $200 but still do not wish to compromise on the performance or features.
Now, the good thing is we have done all the legwork for you and found out the list of some fish finders under 200 USD. In this post, you will see some of the best fish finders with GPS under 200 (and without) that are worth putting your money in. They are feature-packed and multi-functional. Further, towards the end of this post, we will also help you with some factors you need to consider before you go ahead and pick your fish finder under 200.
Quickly Navigate Through the Best Fish Finders Under 200
Top Rated Fish Finder Under 200
| Product | Rating | Buy Now (Amazon Link) |
| --- | --- | --- |
| Garmin STRIKER 4 Fish Finder | 4.7 | Buy now |
| Humminbird 410190​​-1 Helix 5 Series Sonar G2 Fishfinder System | 4.4 | Buy now |
| Vexilar SP200 T-Box Smartphone Fish Finder | 4.3 | Buy now |
| Lowrence HOOK2 4X | 4.1 | Buy now |
| Garmin 010-01871-00 Striker Plus 4Cv with Cv20-TM transducer​ | 4.7 | Buy now |
| Deeper Smart Sonar PRO – Portable Wireless ​Fish Finder | 4.4 | Buy now |
| Humminbird 410160-1 PIRANHAMAX 4.3 DI Fish Finder with Down Imaging | 4.5 | Buy now |
| Garmin Striker 4 with Portable Kit | 4.7 | Buy now |
| Venterior VT-FF001 Portable Fish Finder | 4.1 | Buy now |
| Eyoyo Underwater Fishing Camera | 4.1 | Buy now |
How to Choose a Fish Finder?
Screen size
It is a lot easier for you to see a fish if you get a high-definition and a large display. Many fish finders available in the market come with a screen, which is so small that you end up needing a magnifying glass if you are to see anything. These days a lot of finders come with a relatively larger display, which offers you a good picture.
In a lot of fish finders, you can connect the hook up the finder to the smartphone. It is mostly sharper and more prominent than any mounted sonar screen. In the end, it all comes down to your personal preference. However, your aim should always be to find a finder that has a screen as large as possible. This will ensure that you do not end up wasting time squinting to see what is happening.
GPS Capability
Of course, it is unnecessary, but having the best fish finder with GPS under 200 will make things a lot easier. It will enable you to know what is happening and where you have been. If you are a fishing fanatic, you should sure pick a fish finder that does come with a GPS capability. However, we would again say it all comes down to your personal preference. So, make your choice accordingly.
Scan type
A lot of fish finders employ dual beams, which offer you a complete image. However, certain models scan only directly below the fish finder or towards its side. Thus, it would help if you are looking for models, which have a dual-scan frequency. This will enable you to get a complete picture, not only of everything beneath the boat but also of the surrounding water.
Power
Fishing usually ends up being an all-day affair. Thus, you will want a fish finder, which has decent battery life. Many portable fish finders come equipped with a rechargeable battery. This will enable you to save up on the cost of replacing the battery over and over again.
However, there is one limitation to a rechargeable battery. If the battery dies, you will have to wait for the battery to recharge. Thus, we would recommend you to get a backup if you intend to be out for over eight hours.
Portable and mounted
The two fundamental types of fish finders are portable and mounted. Depending on the environment and how frequently you fish, you can find one fish finder model, which may be more appealing to you than the other one. To be honest with you, if it were me, I would most definitely opt for a portable fish finder. It is possibly because it is easy for me to sync it with my phone, and the portable ones usually provide you with more data. However, if you like to engage yourself in deep-sea fishing or on a boat, then the mounted model is what you need. These are capable of greater depths than the portable ones.
Sonar type
There are several types of sonar available in the market. At your budget, most of the fish finders that you get would come with a standard dual beam, which may not work in extreme depths, but can give you a good enough indication of what fishes are around. Some of the best fish finders under 200 also come with a CHIRP. Today, it is an industry-standard, especially when it comes to fish finders, and the best part is that these are incredibly reliable. The CHIRP sonar works deeper in the bodies of which than the other types.
Maximum depth
There are several factors, which influence the maximum depth. However, all the products that we have included in our list have a rating for depth, which is quite evident. All of them vary massively. Some are capable of scanning 2000 feet, and others scan only up to 200 feet down. Thus, before you shop for a fish finder, you need to think about where you plan to fish and how deep the water will be before making your pick from the best fish finder under 200. If you intend to fish on the great lakes, then a 200-foot fish finder will not be the best for the kind of navigation you may need. Even the type of water where you intend to fish also influences the maximum depth. For instance, if you plan on fishing in freshwater, it can operate deeper than in saltwater.
Water rating
You can find the water rating mentioned as an IPX rating for how water-resistant or waterproof your product is. You can get IPX7 on a myriad of best finders below 200 USD. To tell you the truth, it should work with almost all the fishermen. A good example of a product with such a water rating is Garmin Striker 4 with Transducer. This one does offer you good value for money. If you go out in space or kayak where your fish finder might be continually exposed to water, you should pay attention to the water rating.
Overall dimensions
As much as the screen size, even the finder's overall dimensions are crucial. If you have little space available or seek a fish finder, which can mount easily onto a small boat, you probably do not need something too bulky or too bulk, or what may feel like a 90s cell phone. You can check out the dimensions of all the listed best fish finders under 200. It will make it easy for you to draw a comparison. Hence, regardless of whether you are mounting or hand-holding, it is vital for a lot of anglers.
Warranty
Lastly, the warranty of the product that is vital. In our view, if it is an electronic product, the warranty is pivotal. When it comes to fish finders and electronics, a one-year warranty is decently standard. However, most products come with different warranty timelines. Since these products take on a lot of water, it is easy for them to get damaged quite easily. Thus, it is not viable for you to expect a 10-year warranty. If the warranty is your sole concern, then you can pick the Vexilar SP200 T-Box Smartphone Fish Finder. This one does offer you a generous warranty. It comes with a two-year protection plan for customers.
FAQs
Ques 1. Do fish finders really help?
Ans. Well, the answer primarily depends on the fish finder you have chosen. Today, several fish finders are becoming more and more accurate. One of the most accurate ones will surely be the finders with CHIRP technology. They can present to you the depth of a certain fish and the obstacles with precise reliability. Even though you may have moving targets, the best fish finder under 200 will be able to provide you with more consistent data, especially if your sensitivity settings are precise.
Ques 2. Will my chosen fish finder work in the saltwater?
Ans. Yes, these fish finders do work in saltwater. However, it would be best to bear in mind that the maximum depth is calculated using freshwater. It means that the maximum depth at which the finder is capable of scanning will be significantly reduced in the saltwater.
Conclusion
When picking the best fish finder under 200, it is always essential for us to ensure that you get the best value for money. However, the truth is if you are shopping for a fish finder under 200, you cannot expect to find something that has everything. However, that still does not mean that you ought to pick anything or settle for something that isn't good. You can still expect good accuracy and imaging even at the lowest price point. However, getting high-end features, such as GPS, is only optional. Thus, before you head out shopping for your choice of best fish finder with GPS under 200 or even without, we recommend making a list of all the fish finder features you feel are essential for you. Is GPS function required, or can you live without it? What are the fishing conditions that work well for you?
Lastly, to conclude, we would like to say that before you go ahead and shop for your choice of fish finder under 200 USD, give a closer look at each one of them. Next, think of the boats you will use, the waters where you frequent, and your fishing style. All of this will enable you to find a unit that offers the best features and performance to accentuate your fishing experience.n