Best Spincast Fishing Reels With Buyer's Guide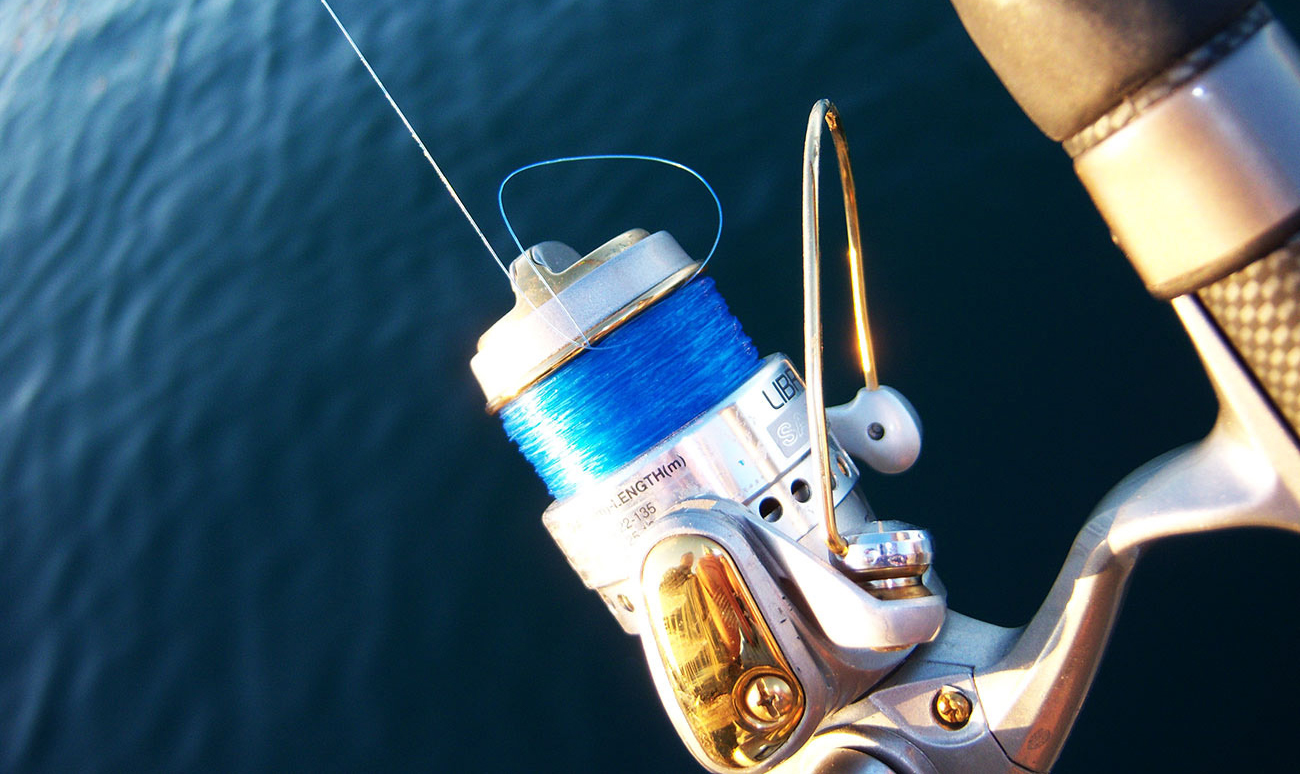 In a fishing setup, one of the most vital aspects is a quality reel. Do you know why? Think of a situation when you have the best rods, bait, and tackle; what would you do with it all if you do not have good spincast reels to back it with? Spincast reels are also known as push button reels because of the mechanism some of them use. So, with the best spincast fishing reel at the push of a button you can make your fishing expedition even more likeable and fun.
Carefully choosing the best spincast fishing reel is a must for anyone who seeks an adventurous yet reliable and safe fishing experience. For that reason good spincast reels are always rated on the basis of their efficiency. However, the problem is, there is a myriad of top rated spincast reels available in the market. Amidst this wide choice, finding one that best fits your needs can be a bit overwhelming. Fret no more. We did all the hard work for you.
So, here is our list of the best spincast fishing reels, which are the perfect ones for accentuating your experience on the lakes. Now, let us get started and take a look at each of them one by one.
Quickly Navigate Through The Best Push Button Reels (Spincast Reels)
Our Top Picks For The Best Push Button Reels
1. KastKing Brutus
Best Spincast Reel
Ranked at the top of our best spincast reels list is the new KastKing Brutus Spincast fishing reel made of graphite body and aluminum bearings. It is low priced yet one of the first items on our best spincast fishing reel list. It is a full-featured and easy-to-cast reel weighing around just 0.62 Pound.
This best spincast reel is incredibly lightweight, and despite that, it is pretty strong, all thanks to its rotor and graphite frame, which works as well as the many high-priced reels. The spoof of this best spincast is designed of aircraft-grade aluminum. This is the key reason it can deliver accurate, long lines, despite the less weight. Talking about its hand orientation – it is suited for both right and left hand.
What's more? The reel has a 4.0:1 gear ratio making it an incredible choice for fast line pickups and less time wastage between the casts.
Further, the reel has 5 stainless steel ball bearings, which are present in the most vital location. It also has an instant anti-reverse bearing if you desire quick hook sets. Overall, it is both reliable and smooth and performs well. With just removing the cap and switching the handle to the other side, this reel becomes good to go from left to right handed and vice versa.
Lastly, KastKing Brutus is one reel whose reliability can be trusted. Having this reel with you provides hassle-free performance year after year.
Key features
Quality components
Provides longer casts
Lightweight
33% more fishing line capacity
Phenomenal performance and value
Versatile and smooth
Pre-spooled with high quality Kastking mono line
Pros

Affordable pricing
Better line capacity
Ideal for all the levels of anglers
Pre-spooled with premium mono line
Extremely comfortable and lightweight
Does not make a lot of noise.

Cons

Not the right pick for the saltwater usage
2. Daiwa Goldcast Spincast Fishing Reel
Of course, we would not consolidate our list without the inclusion of Daiwa Goldcast Spincast Fishing Reel in this best spincast fishing reel list. Even though this reel has a sleek old school design, it is undoubtedly, the best spincast reel. Why? The reel has been successfully capable of meeting the needs of the new generation of users.
The product is 5 x 4 x 3 inches in dimension and 10.4 Ounces in weight. This best spincast fishing reel is undoubtedly lighter than the many most hugely popular spincast reels you can buy. Now, why do we think it is the best spincast? One key reason for this chain of thought is that reel is easy to use and equally easy to install. This best spincast comes pre-wound with a premium fishing line from the manufactures. This gives both amateur and professional users an easy time using and assembling the reel.
Moreover, this one of the top rated spincast reels is convertible; you can switch effortlessly from the right-hand to left-hand use. Hence, it is truly a universal reel. Also, it offers a super-smooth operation, ambidextrous handling, multi-disc drag, line aperture for optimal casting, and a super-fast 4:1 gear ratio.
Overall, this best spincast reel is an incredibly trustworthy name, synonymous with excellence and brilliance.
Key features
A gear ratio of 4.1:1
Oversized line guide
Single ball bearing
Weighs 9.2 ounces
Drag system: multi-disc
Quick 4.1-1 right/left retrieve
Metal body
Pros

Durable and solid metal build
Casts well
Premium fishing line
Oscillating spool that prevents tangles and backlash

 Cons

Heavier than others
The metal body requires more cleaning and maintenance
3. Zebco Omega Pro Spincast Reel
Runner's Up Push Button Reel
At number three in our list of the top rated spincast reels is a product by Zebco. The Omega reel from the brand is hugely popular. This is one of the best push button reels, and has now been upgraded with the Pro version. In addition, the reel features some of the internals from the top-notch Bullet reel. It is available in two options size 20 reels and size 30 reels.
These aluminum body top spincast reels comes pre-spooled with a six-pound zebco cajun fishing line. As one of the best spincast reel of all time, it features an extra Dual-Paddle handle, aluminum covers, along a soft-touch thumb button, which assures an easy and smooth casting.
This best spincast fishing reel comes with seven bearings or a six plus one on the clutch model made of stainless steel. It is equipped with a convertible retrieve, 19-inch retrieve rate, and an all-metal gear, which can stay intact for many-many decades to follow.
With this best spincast, you can be assured of an elevated fishing experience. Thanks to the reel's anti-reverse technology, you can comfortably secure your prized catch, thereby accentuating the whole fishing experience. Its smooth feel and reliability are only the cherry on top.
Moving on, this reel has a mono capacity of 85/6. Hence, it is simply the best pick for heavier species, such as catfish, walleye, striper, bass, and other heavier breeds. Be assured, having this reel in your kitty guarantees a gold standard angling achievement. Additionally, the Pro version of this reel has reduced friction and has indeed a more reliable spooling, which helps elongate the lifespan of the line.
Key features
Pre-spooled with 6-pound line
3 times positive pickup system
7 Stainless steel bearings
Metal gears
Pros

Durable construction
Fast installation
Changeable retrieve from left to right
Ease of usage
Perfect gear ratio

Cons

Slower recovery
Slow working
A bit heavy
4. Pflueger Trion Spincast Reel
Next in our list of the top spincast reels is a reel by Pflueger. The brand is known for its well-constructed Spincast reel, and this one is no exception either. It is an excellent model that is packed with a myriad of top-notch features and specifications.
It roughly measures 7.13"X6.25"X2.5" (LXBXH) and weighs around 1 Pound. The design is ergonomic, and it has a corrosion-resistant built including the 2 bearings. The frontal cone and the handle are made up of high quality aluminum. The handle also has a rubber knob that helps you hold it with better grip.
It further comprises dual titanium pins adding to its durability. Further, the reels' durability and the phenomenal bearing system make it one of the top spincast reels with adjustable disc drag operation. Given all the exceptional abilities, it is indeed one of the best spincast reel of all time.
Key features
Ergonomic design
3:4:1 gear ratio
Aluminium frame
Pre-spooled: 6lbs
Superior-quality machined aluminium front cone design
Corrosion-resistant
Anti reverse: Multi Stop
Two bearing system
Reliable control
Great handling capacity
Dual titanium pick-up pins
Reel size: 6
Pros

Superb durability with aircraft quality aluminum used
Low wear and tear
Easy line pickup
Soft touch rubber knob
Thumb adjustable disc drag system

Cons

Does not modify in fine augmentations
Drag is exceptionally anxious
5. Abu Garcia Abumatic 170 Spincast
Need one of the best push button reels? Well, this Abu Garcia Abumatic 170 Spincast reel can be quite a pick. Traditional dependability and modern technology are the hallmarks of this best spincast reel.
With this best push button reel, the brand has genuinely tried to upgrade the drag on the 170 to an ultra-smooth Carbon Matrix™ drag system. This vibrant red-black reel is made up of aluminum and carbon and is available in right hand orientation weighing around 0.9 Pounds.
The machined body and the aluminum diecast front are both engineered to last you a long time. Further, the addition of the oscillating far-cast spool ensures a no-twist line, easy-to-use system, which comes pre-spooled with 12 lb. Berkley® Trilene® XL® monofilament fishing line. The 4 ball bearing system in this gives you ample control over the line and guarantee high quality performance.
Key features
Dura gear brass gear
4 Ball bearings
Carbon matrix drag System
Maximum drag: 10 lbs
Machined body and aluminium die cast and front cone
3:9:1 gear ratio
Line capacity: Mono – 12lb./140yards
Pros

Single handle crank that offers it a good grip
Pre-spooled with high quality Berkley line
Ultra-smooth
Easy to use
Sturdy construction
Durable Long-lasting
Attractive design
Lightweight
Affordable pricing

Cons

At times, the reels locks up
Handles bend at times
Difficult to discover parts to repair
It isn't ambidextrous
6. Pflueger President Spincast Fishing Reel
The next one on our top spincast reels is the Pflueger President Spincast Reel weighing around 0.82 Pounds. This ambidextrous model is a fine example of toughness and exemplary performance.
The reel is made for ease and comfort, thanks to its dual titanium pins for a more accessible line pick-up and five-bearing retrieval system. Further, its soft-touch knob makes it highly comfortable while working on a large catch.
What's more? You can find President Spincast in both the underspin and the traditional spincast version. So, these best push button reels will truly fit every angler's fishing style.
The aluminum body of this best spincast reel of all time makes it feel excellent while holding it. The takeup pins for this best spincast reels are also made from metal, to be precise, titanium. It makes them corrosion-resistant. Overall, it is a good pick for beginners and pros.
Key Features
A gear ratio of 3.8:1
Anti-reverse mechanism
Aluminum cone and handles
Four-ball bearings
Capacity: Mono -10lb/75yds
Solid aluminum design
Max drag – 10lb
Pros

Titanium takeup pins
Great casting
Outstanding build
Ample drag
Extremely smooth

Cons

Might not fit as required with a few rods
To tell you the truth, if you are okay with some compatibility issues, then this is the best spincast reel. It is perfect in terms of consistency, smoothness, quality, and of course, the durability. In short, this reel is a fine balance of all the well sought-after aspects of the reel.
7. Zebco ZO3 Spincast Reel
As a professional angler, you would want the smartest props to cater to your fishing needs, something that is durable, rich in quality, and feature full. The ambidextrous BX3 Omega Z03 Spincast Reel is one of the top spincast reels known for its superior quality standards.  Available in sizes 20 and 30 this reel weighs around 0.83 Pounds.
The reel comes with seven bearings and a 10 pound pre spooled Zebco fishing line. Owning to its sturdy build it has secured its position in this best spincast reels list. Casting in this happens at the click of soft touch button. More so, its ergonomic design makes the reel feel so smooth and comfortable even on days you engage in continuous fishing during adverse conditions
At this budget and price-point, this best spincast reel does offer you great features and impeccable quality, which is rarely seen in competitor products. Fitted with a 7-bearing system (6+clutch) and a metal body, it stands the test of time in all conditions.
In short, if you are looking for one of the top spincast reels, which is full of features such as instant  anti-reverse, high retrieval rate, good line capacity (85yds/10lbs) etc. with reliability then this one can be a great pick.
Key Features
Seven bearings
Compelling build
Favorable ergonomics
Sturdy construction
Easy to use
3:4:1 gear ratio that results in smooth performance
Affordable
Pros

Can be used in all weather conditions
Can be used in every water body
Anti-reverse action
Reliable and smooth

Cons

Adjustment wheel of the reel is sensitive
Does get bumped easily
Do buy from a trusted seller as users complain of easy breakage.
8. Zebco Bullet Spincast Reel
Rightly called the Bullet, these best spincast reels are certainly faster than most of the top spincast reels out there. Weighing around 1.19 Pounds and made of aluminum, the Bullet is even faster than the size 20 spinning reels and the 6:1:1 baitcasting reels.
The reel is made of 9 bearings (8+clutch with anti-reverse tech) and it can pick an unprecedented 29.6" with every handle revolution. What's more? Its handle comes padded with GripEM All-Weather Handle Knobs. So, these can be pretty comfortable even for long fishing sessions.
Zebco truly lives up to its name. We have included this in our list of best spincast reels for more reasons than one. The reel's low friction pickup system design is definitely one of them. The system is compiled to help keep your line from twisting and kinking for a long time. When the friction on the line is reduced, the line certainly lasts longer, preventing its overall deformation. Lastly, as one of the top spincast reels, it truly has been engineered to be  a fast-hailing reel.
Key features
Nine bearings
Good rating
Dual-bearing pickup pin
Quickly changes from left to right hand retrieve
Large positive grips
Pros

Very smooth
Nice drag
Phenomenal build quality
Casts well
Smooth
Oscillating spool

Cons

Expensive as a spincast reel
9. Best Ultra-Light Reel: Daiwa Underspin US XD
Best Ultra-Light Pick
This is the best spincast reel for beginners and the pros. The makers of this reel have gone out of their way to design an underspin reel for the pros who have their eyes set on the big fish but do not want to invest in one heavy gear.
This fancy looking 5.5Pounds golden reel is made up of aluminum and supports both left and right hand orientation. It is available in 3 sizes: 40, 80, 120 and roughly measure 31.5 x 5 x 6.3 inches. It amalgamates the spinning reels' balance with the spincast's casting ease.
As a proud successor of the Daiwa's classic Underspin reels, these work incredibly well with noodle rods or spinning and even longer crappie rods. You will enjoy fishing, thanks to its soft-touch grips, which make cranking effortless in all conditions. These best spincast reels have a rotating, Titanium Nitrided line pickup, which turns the line and assures an easier winding, minor wear, and smooth casting. It also has an extensive line aperture, which ensures phenomenal casting performance.
Key features
Ease of use
Exceptional reel performance
Good casting performance
Adaptable
Gear ratio 4:1:1
Ball bearing – 1
Pros

Good Cast
Comes with line
Good build
Ultra light performance in freshwater

Cons

Catchy retrieve
Heavier than others
What Should You Look For In Good Spincast Reels?
Keep the following points in mind before selecting the best spincast reel for yourself from our top rated spincast reels.
Type Of Water You'll Be Fishing In
Ask yourself the question, where will you use it, and always make the right selection for best spincast reels. Yes, the saltwater reels are undoubtedly different from the freshwater reels. So, you need to be wise while making your selection specific to the water you'll be fishing in.
Left, Right Vs Ambidextrous Retrieval
The good spincast reels are the ones that are closed face. Thus, we recommend you to go for a facility that has a left and right retrieval i.e it should be ambidextrous. It can be incredibly helpful for you if you're able to switch quickly and easily. Such amazing feature found in some of the best spincast fishing reels will add the requisite versatility to your cast.
Again, it is important to be a little more specific. After you have short-listed a few names of the top rated spincast reels with a closed face, you can take the analysis one step forward.
Give A Good Look To The Bearing
A notable sign of good spincasts will always be robust bearings. Thus, it would be best if you considered that when you pick your spin cast reel. It would be best if you opted for the model or brand that produces lower noise or vibrations.
Durability Vs. Value For Money
Make sure to pick a good brand that gives you the correct value for money. You won't be changing your reel every now and then. Neither do you want your fishing expedition to be spoiled because of a broken reel. So, invest responsibly.
Tangle-Free Experience
Always select a reel that provides you with a tangle free smooth sailing fishing experience. You can know whether your selected spin cast reel will have a problem with tangles or not by exploring the different spin cast reel reviews on e-commerce platforms. It is the experience of the different users that will help you make an excellent selection. You can avail of all the necessary information on the dangling feature of your selected best spincast reel of all time from your fellow anglers.
User-Friendly Controls And Simple-Design
When shopping for best spincast reels, you need to analyze the design carefully. It is always better to opt for the best reels with these push buttons because these reels are more comfortable to operate. The entire design should be easy to work with and hold.
Moreover, the presence of the push-button in the best push button reels
ensure that it is easier to get the cast done.
Your Purpose
Of course, you need to pick a corrosion-resistant reel, but simultaneously, you also need to be aware of your purpose before you make your selection from our listed top rated spincast reels. You may be interested in knowing that the spin cast reels designed for the big fishes are significantly different from those assigned for the medium and small fishes. So, be wise, and make your selection as per your set target.
Quality of Cast Retrieval
Select a reel that sails smoothly in both casting and retrieving. The smoother the operation of the reel, the better fishing experience you'll have.
Weight of the Reel
It goes without saying that it is bound to be lightweight if it is the best spincast reel. Thus, in our view, it is advised for you to go with the ultra-light reel. Fishing for many people is an extensive hobby, and the lighter the reel, the better you will enjoy this activity. So, yes, weight is an essential factor of consideration when you shop for your spin casting reel.
Check The Gear Ratio
Shopping for good spincast reels means that you opt for the faster retrieval and that comes with a higher gear ratio.
Button or Underspin (Trigger or Button operated)
Both button and trigger operated reels work well in their own ways. But, if you're to use a baitcasting rod we suggest you use a push button reel. And for spinning rods choose an underspin.
Other factors
Lastly, other issues, such as spool configuration, reel size, requisite line capacity, strong handle knot, and the quality of your handle, are equally important factors, which will help you pick the good spincast reels.
Frequently Asked Questions
Ques 1. Are spincast reels any good?
Ans. Well, the answer to this question is subjective. Generally speaking, it depends on the situation. For example, if you utilize the spin cast reels for a small-sized or a mid-sized fish found in uncovered waters, there will never be any complaints whatsoever. These reels are hugely reliable, easy to install, and effortless to manage. Hence, they can be a perfect tag along in your fishing trips. On the flip side, if you enjoy harsh water conditions for fishing, then these reels may not be the proper aid.
Ques 2. Which spincast reel is best?
Ans. KastKing Brutus is an incredible spincast reel for you. We have listed some of the top spincast reels above. You can pick any that suits you.
Ques 3. Which Zebco reel is best?
Ans. As per the market's dominance and performance, the Zebco Omega Pro reel is genuinely the best pick out there. It is a fine amalgam of smooth operation, durable construction, and an array of top-notch features, guaranteeing a reliable, smooth, and pleasure-filled performance.
Ques 4. Is more ball bearings in a reel better?
Ans. Well, if you need the one-word answer to this question, then yes, the greater the number of ball bearings, the better it is. Ball bearings add to the smoothness of the reel performance. So, shop for the reel, which has the maximum ball bearings that your wallet can handle.
Final Thoughts
With that, we have listed all our top favorites and the market's best spincast reel of all time. As is clear from the listing, these are the top rated spincast reels. They are not only high on functionality and features but also phenomenal on quality and built. So, go ahead, take a good look at each of these reels, and make your pick. We want to conclude by saying that in no way are we claiming that there won't be anymore good spincast reels, but in our view, these are the top rated spincast reels that stand out.